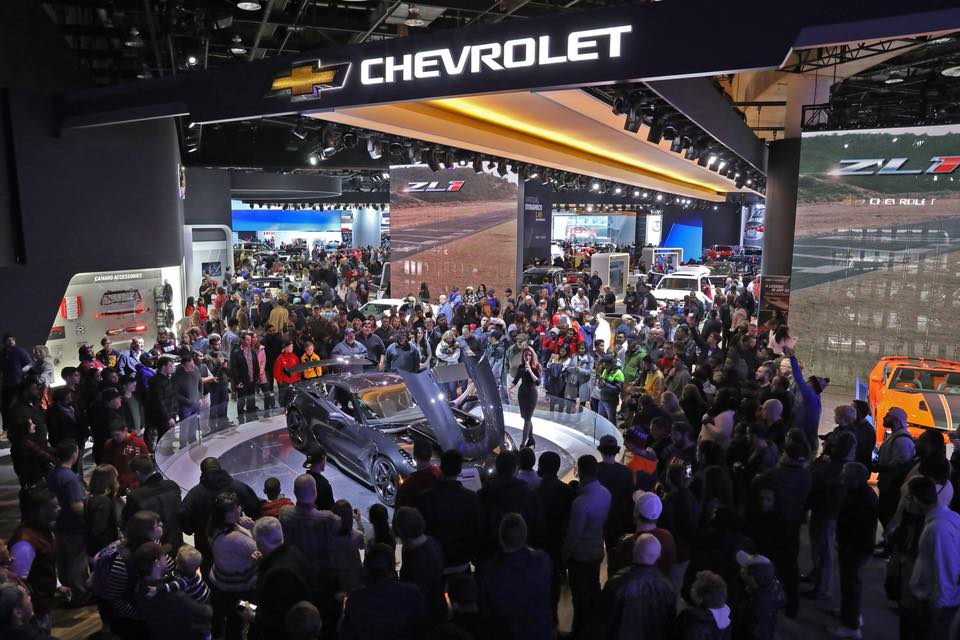 Anne has spent over a decade as a narrator and host for Chevrolet and several other corporate clients. Her work has taken her around the country, and around the world, as she introduces new vehicles to the public. Her specialty is in advanced technology, whether that be Corvettes and Camaros, trucks and EVs, or the advanced safety technologies we're coming to rely on and expect in new vehicles. Anne's approach is generally to take highly technical information and make it something anyone can understand. She believes that, by ensuring the customer knows what their options are, how they work, and why they're there, we can create a more positive experience and ultimately, more satisfied customers.
Below are several different styles of presentation for Chevrolet, each written by Anne and delivered at major auto shows around the globe.
Recently, Anne was chosen to host the Bolt EUV's global media debut, live from Chevy MyWay studios. You'll find her at the beginning and end of this video, with lots of great info on the Bolt EUV and redesigned Bolt EV in between!
The following video demonstrates the debut use of augmented reality at Chevy's auto show display, featuring the Silverado. It allowed us to show how spacious the truck bed was, as well as some of the truck's towing capabilities, and was a big hit with audiences. It was updated to include the HD Silverado shortly after this.
The following video is of a more traditional presentation style from the Geneva International Motor Show. Multiple adjustments were made for European audiences, from horsepower ratings to the very name of the vehicle in question, as the "SS" designation is not used abroad.
This Dubai walkaround video was an on-the-spot request from GM's corporate media site, Chevy Arabia, and aired live on both corporate websites and the official Facebook page during the show. The reception for this segment was so positive, that I was asked to do the same for the rest of the vehicles on display, and answer consumer questions about the vehicles and display.
The presentation below focuses on Chevy's electric lineup, and explains the difference between a pure EV, an extended range EV, and a traditional hybrid system, via the BoltEV, second generation Volt, and Malibu Hybrid. The speech was carefully timed to coincide with on-screen images, and designed to help consumers understand these various new technologies.